Common Mistake 2 – An "A" Rating from the Better Business Bureau Means A Company is Reputable

Yesterday, while reading articles on the internet, I came across this one:
Slammed by the government, A-rated by the Better Business Bureau
on the CNN Money website.
It is a warning to all people who believe that an "A" rating from the Better Business Bureau means a company is reputable.
What is Leading Edge Home's Rating?
Leading Edge Homes, Inc. is often asked, what is your Better Business Bureau rating? We used to have an "A+" rating until the Better Business Bureau only rated "accredited" businesses.
Not having a rating doesn't mean we are not a reputable company. It means…
Leading Edge Homes Refuse to Pay to Play
A business only gets accredited if they pay an annual fee. In our experience (we were once a member), once a business is accredited, it gets an "A" rating, and then has the "privilege" of using the Better Business Bureau logo on all of its advertising.  The BBB does not do an initial, thorough investigation of a company and does not re-investigate a company before renewing their membership.  It seems as though they are only interested in collecting money.
According to the CNNMoney article, [The Better Business Bureau] says that its ratings are not endorsements and that they don't mean that a business' products or services have been evaluated. Instead, the organization told CNNMoney in a written statement that the ratings represent the "BBB's opinion about a business's trustworthiness and how it is likely to interact with its customers."
Yet, millions of American consumers are counting on them to be reliable and reputations of businesses all over the country are depending on them. Last year alone, company ratings were viewed on the BBB website more than 165 million times — a 25% jump from 2013.
Online ratings, real-life consequences
Michigan resident Christopher DiPiero says he chose Jack's Wholesale Windows & Design to replace the windows in his Michigan home five years ago based on its A rating from the BBB. But he claims the $5,000 job turned into a nightmare when the new windows he ordered were too small and improperly installed.
DiPiero says Jack's refused to replace them so he turned to the BBB. After months of asking for help through the BBB's online complaint process with no success, he sued the company and ended up winning a more than $20,000 judgment (including attorney's fees), in part because the judge found that Jack's had broken a federal warranty law. He notified the BBB about the ruling but says the organization still did nothing to help or warn other consumers by including the ruling against Jack's on its website or factoring it into its grade.
So DiPiero turned around and sued the BBB itself, alleging that the nonprofit violated consumer protection laws by allowing paying members to retain membership and high grades even when they broke the organization's own rules. But judges threw out his case because no consumer transaction took place between DiPiero and the BBB, and the state supreme court declined to hear the case.
"The Better Business Bureau is 100% a fraud," said DiPiero. "They're not doing what they're saying they're doing in terms of making sure these businesses are credible."
The owner of Jack's, Jack Tilka, blamed a personnel issue and said he regrets that Jack's didn't do more to resolve DiPiero's grievances sooner. But he says he tried to offer DiPiero a full refund during court proceedings.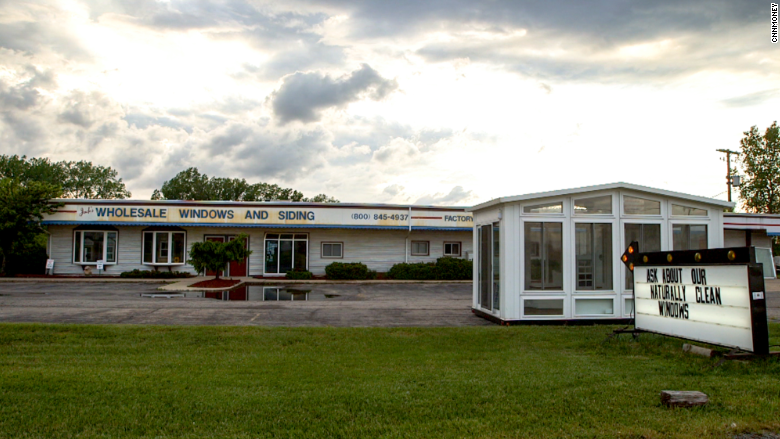 The BBB has come under fire for allegations of unfair ratings and unethical practices in the past. In 2010, the Connecticut Attorney General likened its membership program to a "pay to play" scheme after a local bureau gave an annual award for business ethics to a company that was under investigation by his office. When the organization vowed to address the issues, which included eliminating a policy that barred non-members from earning A+ ratings, he backed down.
Read the full article Slammed by the government, A-rated by the Better Business Bureau to see the full CNN investigation.
In case you missed it:
---
Todd Perry, a State of Florida Certified Building Contractor and president of Leading Edge Homes, Inc., provided this information.
If you have questions about a home improvement project, call Leading Edge Homes at 561-795-2551 or email Todd at: todd@leadingedgehomes.com and he'll be happy to share his knowledge with you.
Leading Edge Homes, Inc. specializes in improving your lifestyle through room additions, bathroom renovations, kitchen updates, hurricane-resistant screen enclosures, and more!  In business since 1991, they demolish your stress by building your trust.