HOME IMPROVEMENT: Common Mistakes 3 – Not Verifying Information
Common Mistakes 3 – NOT VERIFYING INFORMATION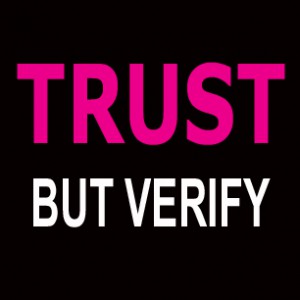 Home Improvement Contractors Provide References
When hiring a remodeling / home improvement contractor, it is common practice to ask for references.  In my experience, almost everyone asks me to provide references before they hire Leading Edge Homes, Inc.  
Leading Edge Homes, Inc. gladly provides references. But…
Most People Don't Call References before they Hire A Home Improvement Contractor
Call at least three of the references you're given.
You can never learn too much about the company you are considering using.  Take a few minutes to talk to these people.  It will be worth it!
Ask if the job was done to their satisfaction and at the agreed upon price.  Ask if the contractor was easy to communicate with and deal with.
Call the references and see example work.  You can learn a lot by seeing the finished product.  If the contractor is good, many previous clients are extremely proud of their "new" home and will be glad to let you look.
Also… VERIFY A Contractor's Insurance
Anyone can say they are insured.  Insist the contractor prove it by having their insurance company FAX or mail to you a certificate of insurance with you as the certificate holder.
The most important advice I can give you is:
TRUST that you have chosen the right home remodeling professional to complete your home improvement project but VERIFY that what he has told you is true.
In case you missed it:
Common Mistake 1 – Listening to the Wrong People
Common Mistake 2 – Using Only the Better Business Bureau to Assess a Contractor's Reputation Only
---
Todd Perry, a State of Florida Certified Building Contractor and president of Leading Edge Homes, Inc., provided this information.
If you have questions about a home improvement project, call Leading Edge Homes at 561-795-2551 or email Todd at: todd@leadingedgehomes.com and he'll be happy to share his knowledge with you.
Leading Edge Homes, Inc. specializes in improving your lifestyle through room additions, bathroom renovations, kitchen updates, hurricane-resistant screen enclosures, and more!  In business since 1991, they demolish your stress by building your trust.