A Reminder: Do your Due Diligence BEFORE HIRING A HOME REMODELING CONTRACTOR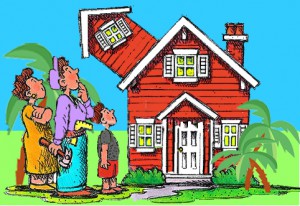 In our last post, Questions to Ask before Selecting a Home Remodeling Contractor, I suggested key information to ask from you home improvement specialist before you hire one.
There is still more that you need to do, before you sign a contract for your bathroom remodel, room addition, kitchen renovation, building your hurricane-resistant screen enclosure, or any other home improvement project.
Verify A Contractor's License
For a Florida state-licensed general contractor, visit the Florida Department of Regulation website. In Palm Beach County you can verify a contractor's license here.  Make sure the contractor is licensed to do the type of work you want.
Check for Complaints
Use the internet wisely and search to see if there are any complaints about the contractor. There are many sites, including the Florida Department of Regulation and the Better Business Bureau that lists complaints against a company.
You don't want to lose money on your investment into your home.
Don't just take our word for it. View this newscast about Florida Screen Builders – http://www.wptv.com/money/consumer/florida-screen-builders-closes-doors-after-second-chance-to-fix-problem-permits
It will show you why it is important to do your due diligence before you hire a contractor.
Leading Edge Homes, Inc. is a Florida state certified general contracting company specializing in room additions, bathroom renovation, kitchen updates, and hurricane-resistant screen enclosures. The most important thing they build is your trust. Contact them at 561-795-2551 or visit their website for more information about how they can help you with your next Palm Beach County home remodeling project.